Ron's Friendly Links
... a page of links to the home pages and on-line creative efforts of my friends.
---
BEMs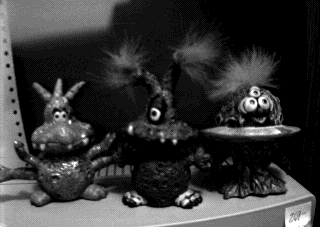 These are three friends who used to live on top of my computer, Dugald Macintosh.
---
Alex "Sasha" Chislenko
Home page of Sasha (Alexander) Chislenko ... Alex was probably the most advanced thinker I knew personally. There are a number of essays on his home page that I think will demonstrate this point. His message rating system would have been a breakthrough in information management comparable to the Web, if it were implemented. Alex committed suicide in May 2000, bewildering some of his friends who knew he subscribed to the Extropian ideal of "dynamic optimism".
Here are some pages that are tributes to the memory of Alex.
---
Greg Dember
Greg is a friend I made late in my time at Yale. Although he lived in a different residential college (think dormitory), his circle of friends and mine intersected at several points, and we soon grew to know and respect each other. I found out a couple of years ago that he is living in the Seattle area, just as I am. It seems we never have time to get together, although we have once or twice. I guess I just have to enjoy his brilliant mind virtually. You can too. Here's his home page, and here's a cool essay he wrote called "Real World Economics".
---
Dr. David Durand
My old Boston friend David's placid Normal demeanor conceals a mind seething with weirdness. His latest scheme is hexaflexagonal bookbinding. Check out his website, which includes a conlang he created for Lovecraftian ghouls. (Synchronicitously, perhaps, David now lives in Providence, Rhode Island, home of good old HPL and his ghouls...)
---
Marty Hale-Evans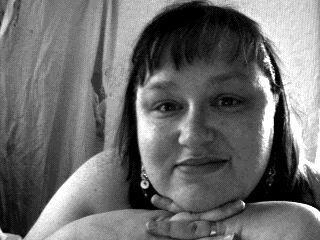 Marty is my beloved wife. Among many other wonderful things, she is a wise woman to whom I turn continually for counsel. Here's an old photo she took of herself with our QuickCam for her online friends. And here's her home page!
---
Keith "The Fifth Fourfather" Ivey
Stalwart, glum buddy from my days at Yale, Keith has an unbelievably dry sense of humour and precise diction. Keith was one of the founders of the Y Nomic Club, and the most level head among us. He's a dedicated Lovecraftian and genealogist, and, well... take it away, Keith!
---
Moses "Brahman" Klein
Another Y Nomic fourfather [sic], Moses is a mathematician and human rights activist. My respect for Moses has only increased in the years that I have known him, as I have watched him grow from a thoughtful man into a thoughtful and deeply compassionate one. His delightful sense of humour adds piquancy to the dish -- a vegetarian dish, of course. Check out his home page, which unfortunately will leave you with little sense of his essential mosishness.
---
Stuart Moulthrop
Home Page of Stuart Moulthrop ... Stuart was a professor of mine at Yale who turned out to be a good friend. He is the author of the well-received Eastgate hypertextual fiction Victory Garden, as well as a revolutionary thinker and an extraordinarily literate man (don't tell him I said that). You can see his home page here. It has links to a number of his online projects, including excerpts from Victory Garden.
---
Jay O'Connell
Jay is a true friend who lives in Boston/Cambridge, my old hometown. He is a multitalented man: a brilliant graphic artist and an up-and-coming SF writer whose work is reminiscent of Philip K. Dick, Greg Egan, and William Gibson. He is the most disciplined artist I have ever known. Like the other friends on this page, he is a revolutionary thinker as well. His home page, The Last Bastion of Sanity!, appears to be down for maintenance, but he has a political site, BushOccupation.com that has netted him some death threats. Jay has had science fiction stories published in net zines as well as a healthy helpin' of professional SF mags. I was also amused to come across an article by him in an old issue of The Dragon on the Dragon Magazine Archive CD-ROM.
Here's a photo of me and Jay at Dawn Albright and Peter Breton's medieval wedding (courtesy MJ O'Connell, color, approx. 160K).
---
Tycerium (a.k.a. David Lightner)
Another Y Nomic regular, a "fourfather" in fact, Ty knows more about 18th-century philosopher David Hume (and Batwoman) than a mortal should. He's a graduate of Yale. He obtained a doctorate in philosophy at Ohio State University, and is now working on one in computer science at Tufts. Ty is a fanatical follower of Babylon-5, a spiffy dresser, and a very odd person when it comes down to it. Check out Tycerium 's Home Page, or you will be very sorry one day.
---
What if legislators who passed unconstitutional laws were fined or imprisoned? Think about it.

I am a CREW Signatory.

Ron Hale-Evans rwhe@ludism.org